Final Set
This is a near final prototype of Final Set. Thanks to Xnz136 for sending this my way.
By: Evan G
Last updated: October 9, 2016
There isn't a whole lot to say about this one, it is a near final prototype of Final Set, a tennis game by Forum. The binary isn't that different from the final version, the only notable thing is that the "Forum" logo on the title screen is different in the prototype. I played the game for a bit, I didn't see any noticeable differences in the gameplay or menu screens.
| | |
| --- | --- |
| | |
| Prototype | Final |
Although the prototype isn't notable, cart that the prototype was on is labelled "Super Final Match Tennis" by Human Entertainment, another tennis game. I'm guessing that the developer must have scavenged this cart for the prototype (checking out the competition maybe?), or a reviewer burned the game onto this cart.
Front of the cart and PCB. Says Final Match Tennis.
Back of the cart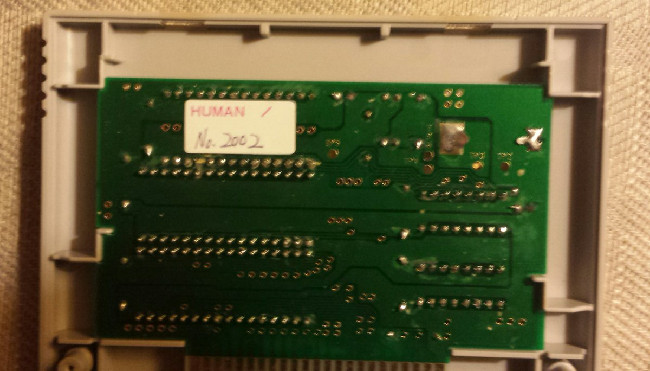 back of the PCB