Theme Park
This prototype of Theme Park is owned by Retrology. Thanks to him for the pictures.
By: Evan G
Last updated: January 16, 2011
Retrology sent me this image of a bunch of loose chips. Two of the chips have "Theme" on it, so I assume they are for the game Theme Park. The other set of four don't have a label stating what they are. The printing on the unknown chips looks like it was done by the same person as the Theme Park chips (note the "E"), so I assume it is also another Bullfrog game.
PCB with this set of prototypes

Theme Park chips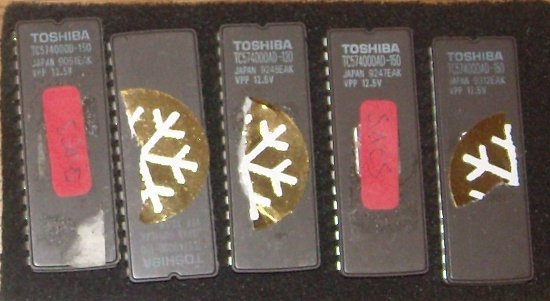 Unknown set of chips